F4P Athlete Bex Baraona Wraps up her 2019 Season at the Trophy of Nations
With the main show of the year (the EWS series) wrapped up and finished, my 2019 race season would come to an end in Finale Ligure, Italy, at the Trophy of Nations Enduro. This was a new event for enduro mountain biking, one which saw riders fighting for rainbow Jerseys and would crown UCI World Champions. Enduro has never had UCI world champion jerseys before, so there was everything to fight for! The main difference at the Trophy of Nations was the new format, this race was a team event, the top 3 riders from each country would represent their nation. The winners would be determined by the total combined times from each rider over the 5 stages- this was something totally new to us, as riders, because we have always done this sport on an individual basis. Whats more, we had the choice to ride directly behind our team mates if we wanted. Each nation would have 60 seconds to drop into the stages, where all 3 riders would have to leave the start. This made it interesting because, as 3 riders that are used to having a clear track ahead of us, we now had the option to follow and chase each other, which could be an advantage but also could be a disaster if you end up holding up a team mate or crashing in front of a team mate…having a plan really was a necessity, however, for many teams, riders had never even ridden with each other before- so slightly risky really!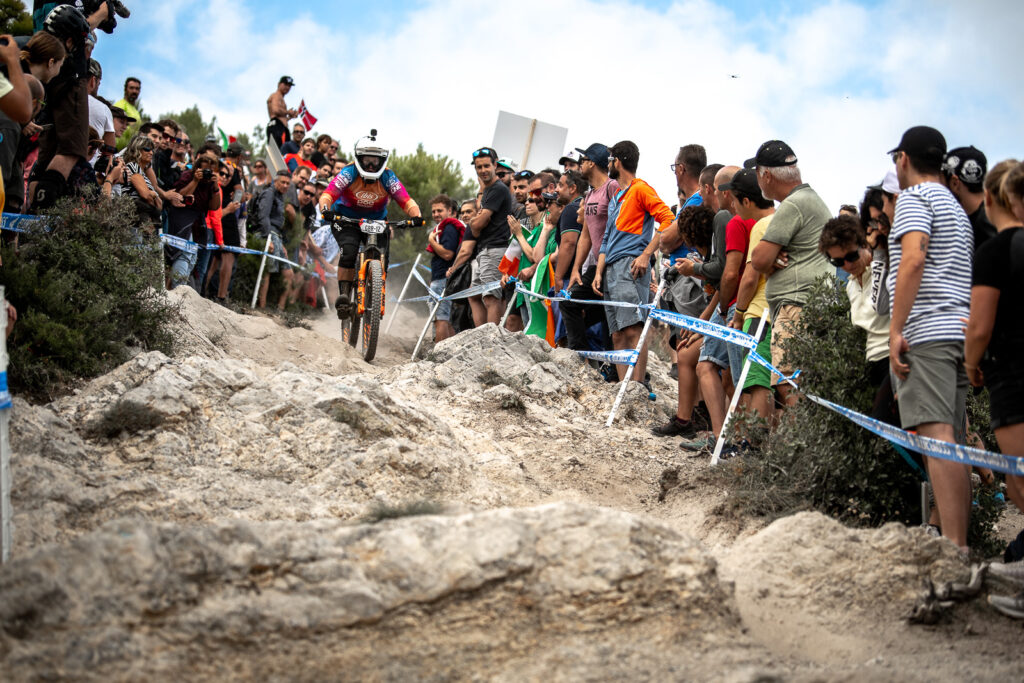 As a first time event, there was a lot of unknowns and a feel of anticipation and excitement leading to the race week. It seemed like the riders weren't taking the race too seriously, which was unusual because of the UCI rainbow stripes up for grabs, but I think it was more to do with the fact we had just finished our 8-race-series the weekend before, so riders felt like the off season had started already and a weight off the shoulders. For me, this was a perfect vibe to be amongst. Nice and relaxed, hanging out with Team GB (of which are just a bunch of my best mates) so the stress was low and excitement high!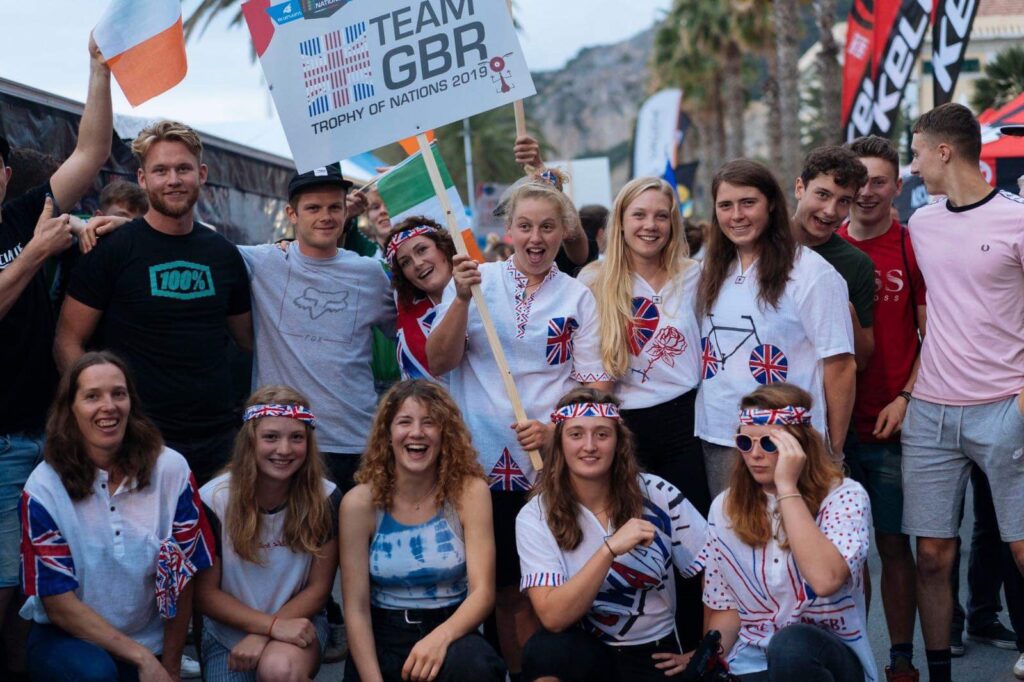 We have never raced this format before and never really had to think about working in a team when we are out in the mountains doing our thing. It was a very different feeling, I found it easier to be super engaged and focused (one of the things I struggle the most with usually). Maybe it was my way of dealing with the pressure of not letting the team down? Maybe all the unknowns I found more interesting and exciting? Who knows. But I do know that it worked for me, skipping ahead of my story here, I can tell you that I've never pushed myself so hard, never had that amount of concentration and engagement during a race, or that kind of fire in my belly. I couldn't have done anymore than I did. What a feeling!
So practice days approached us and we starting getting into our groove, warmed up and then looked at following each other. We had a short time to figure it out, 1 day actually, but we had to try to work out if we were able to follow/chase each other and in what order might work. As a team, Katy Winton, Becky Cook and myself are all quite similar in race results and looking closer at it, similar on stage times too. We thought that this made finding our tactics more difficult because the danger of holding up a team mate in sections of a trail are more likely. We all managed to identify our weaker or stronger points, for instance, Katy Winton is really good with the slog climbs during the stages, she has great endurance and really able to put herself in the pain cave- this made a perfect leader for the first stage, which had 3 sections of XC style climbs in them. Both Becky and myself got towed into these sections by Katy and tried our hardest to hold her wheel…Katy put the power down and watching her do that made both Becky and myself dig deep!
I think we finished stage 1, which was a 14minute stage, within 6 seconds of each other…we really did do a great job to get the best out of each other on that stage! Well done Katy! Stage 2, 3, 4 & 5 were all different in their own ways so that technique wasn't always going to work. Stage 2 saw a lot of drifty turns, right up my street…I led that one out because Katy wanted to follow as she had said that she isn't as quick on turn after turn after turn. Having a rider in front of you can be useful because you see them make decisions and it is easier for you to follow along and not have to make those decisions, it can actually keep you from fatiguing so quickly. Often when you follow you feel like you could have gone faster, but actually its a combination of slip stream and less brain work being done by the rider at the back…a useful tactic for a long day of racing eh!?
The race got going and for the first 3 stages we, Team GB, were leading the women's field!! It was close with France but we were consistently quicker and pulling ourself a little gap, about 10 seconds, so in the grand schemes of things not really a gap at all! It would only take one rider to make a mistake, a crash or a mechanical problem for it to be all over. Stage 4 saw France put down a stormer and leap frog us with a 6 second lead. We actually found out this info while we were on the liaison climb to the final stage. We knew that to win the race we had to find 6 seconds in the final stage; that 2 seconds each…we were definitely hungry for it and had full commitment to do it.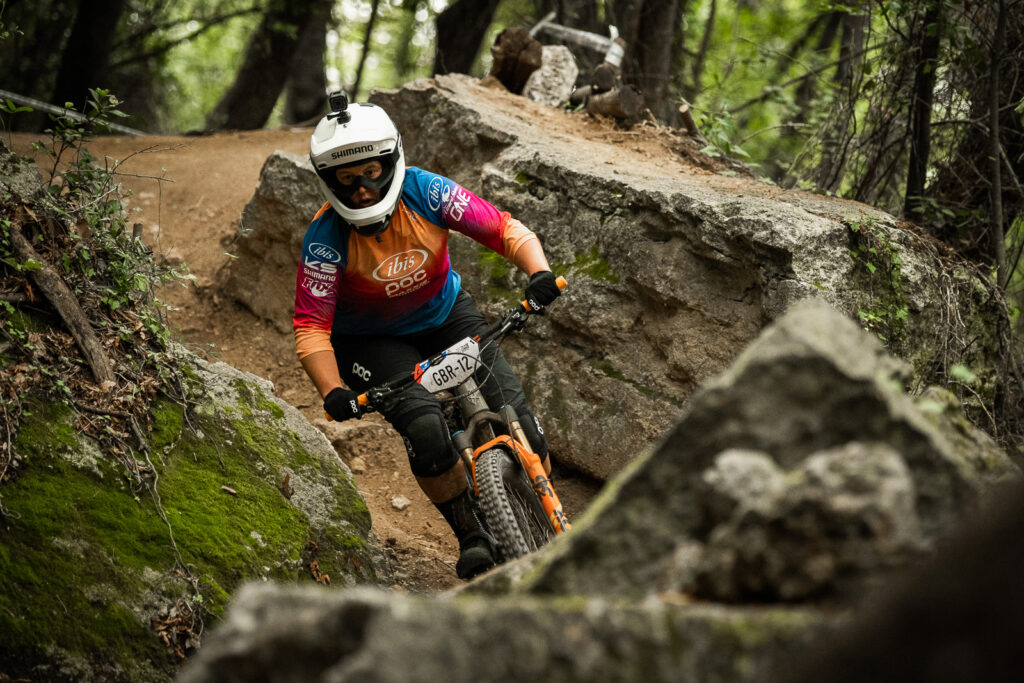 It was such a great way to finish the season, we wanted the gold medal but boy did we earn the silver one! I started my season on the world podium and finished it on there too, along with two of the best team mates that gave it their all. Big love! And here's to an off season of graft…
A special mention to the U21 Team GB Women who grabbed Gold! Amazing effort with some individual results from Hattie Harden that look very promising for big things to come from her!!
For full Trophy of Nations results: admin.enduroworldseries.com