Christmas is just around the corner and if you're not sure what present to get the cyclist in your life or you need some ideas for your list for Father Christmas, here's our top 5 winter cycling essentials for every budget!
Under £10
Dark, cold and foggy nights are in season so never has the phrase "be safe, be seen" been more relevant.
These great LED lights are just the ticket and great value too!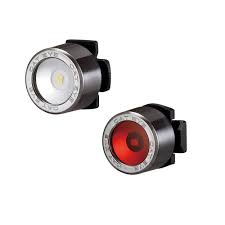 £10 – £25
No-one wants to be stranded by a mechanical issue – especially when it's -2deg outside! This Topeak multi-tool has almost everything you'll need to help get you back on the road (tubes and pump not included!) Beautifully machined and it even comes with a spoke key which doubles as a bottle opener. Perfect for a post ride beer – maybe even our friends over at 18 Bikes very own Intrepid Brewery ale!
£25 – £35
The name of this glove says it all – Siberian! We love the scandinavian designers at Craft and these gloves fit the bill for long winter rides in the cold. Lobster fingers with thermal lining means 2 fingers are always sharing a compartment for heat and they always get some interesting comments at the cafe stop!
£35 – £50
Endura know how to make good winter kit that just does the job. They should do, they are based in Scotland and must be used to testing their kit in the harshest of the UK winter weather. No-one likes a foot that feels like a block of ice during or after a ride. There are cheaper overshoes around but these fleece lined winter overshoes are bound to keep the frostbite away.
£50+
Ok, so strictly speaking this is not a winter essential. You'll have to forgive us for some shameless self promotion but we think our custom Fit4-Physio / Colina Bikes kit is the business! Sheffield designed (by us!) and Italian made in a premium aero cut with silicone grippers (arms and legs) and one of the best chamois pads we've come across. Don't wait for summer, contact us to grab yours while stocks of this run last!